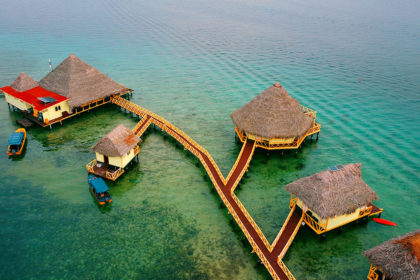 This is what honeymoon dreams are made of.
Pristine white-sand beaches. World-class diving waters. Isolated jungle retreats. Puma-spotting in the South American wilderness.
Everyone's honeymoon dreams are different, but there's one thing newlyweds can all agree on: it's got to be big. It's got to be special. It's got to be paradise.
But where exactly in the world offers that perfect romantic getaway of your dreams?
From the warm Caribbean waters of Jamaica to the dramatic landscapes of South America's Patagonia and Chile's desert-like wine region, the Americas offer an unforgettable honeymoon experience to suit any dream escape.
We've scoured every resort, lodge, and private villa from the north of America right down to the southern tip of Argentina to bring you some of the most romantic, luxurious, and remote honeymoon locations in the world.